Starting a cleaning business and maintaining it requires a lot of organization and an effective business plan. From scheduling clients, having the right workplace training, and preparing your cleaning team with the right supplies, there are lots of things that need to be done before getting things started. We'll outline what it is you need to get your cleaning business started.
If you're already running a cleaning business, these guidelines are sure to help improve your business and make sure you have the right tools to succeed. Go through not only what cleaning services you're providing to your clients, but also customer service, employee training and certification, and administrative systems in place at your business.
What You Need for Your Cleaning Business
For starting and running your own cleaning business, you must have the right tools available to you as a small business owner.
There are two aspects to your business you will need to have the right supplies for the administrative aspect and the actual cleaning aspect. This means having cleaning products and tools are important but equally as important is being able to manage things behind the scenes.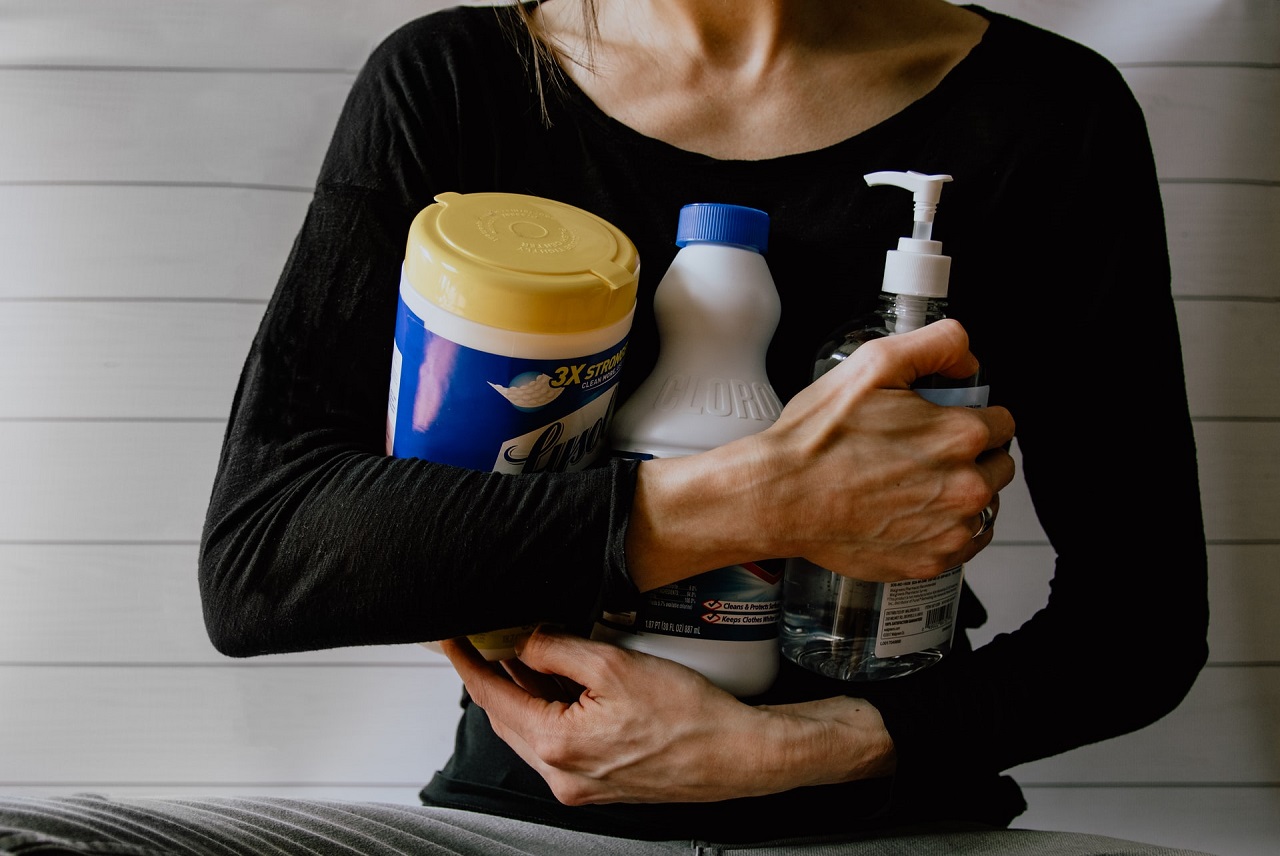 Systems should be set up, and in place for any cleaning function your team has to perform. Look at the different types of spaces you'll be cleaning and think of the process of it. Create a system and step by step structure for each area.
Keep the right systems in place for each function of your business, even if it's small. This will hold everyone accountable to get the job done consistently and efficiently.
Keep Guidelines In Mind
For cleaning tools, consider what surfaces you'll be cleaning most and adjust this list accordingly. Different surfaces, like glass, wood, and tile, need to be cleaned a bit differently and require different tools and cleaning products.
Cleaning products are used for a similar reason but carry certain cleaning guidelines when in use. Remember to make sure your team has the right training in place before using any strong cleaning chemicals to ensure that everyone is safe while on the job.
Anyone who is cleaning needs to be aware of what each cleaning product is used for, when to use it, and if there are any dangers or precautions to take when using it.
Entrepreneur Magazine explains why it's so important to continue learning upon your skills, even if you already run a cleaning business: "The cleaning industry may not be the most glamorous or complex, but established business owners say there's always something to learn. Technology advances affect the cleaning equipment you use, safety issues affect the chemicals you clean with, and there will always be ways you can enhance your organizational and managerial skills. Read industry publications, go to meetings and conventions, participate in trade organizations and encourage your suppliers to keep you up to date."
Obtain the Right Licenses to Get Started
Before getting cleaning production started, having the right systems, certifications and licenses in place are essential for your cleaning company business.
Look into what license you need to register your business as a legal entity. This might mean having sole proprietorship or registering as a limited liability company (LLC).
As well, check your region's rules and regulations for any additional business licenses you may need. Failure to obtain a license can result in a fine, so make sure all licenses and certifications are accounted for before booking clients.
Open a business bank account before spending any expenses. As a small business, it can be tricky to separate personal and business life, but your expenses need to be separated. This is for tax and auditing purposes, and all business expenses and income need to be properly catalogued and tracked.
Having insurance ensures the safety of your employees and clients. Make sure you have at minimum purchased general liability insurance to cover any bodily or property damage.
Offer Employees Mandatory Safety Training
The right workplace safety training can save someone's life. To be a certified cleaning business, most states require some form of training (check your area's guidelines to see what certifications your cleaning business needs).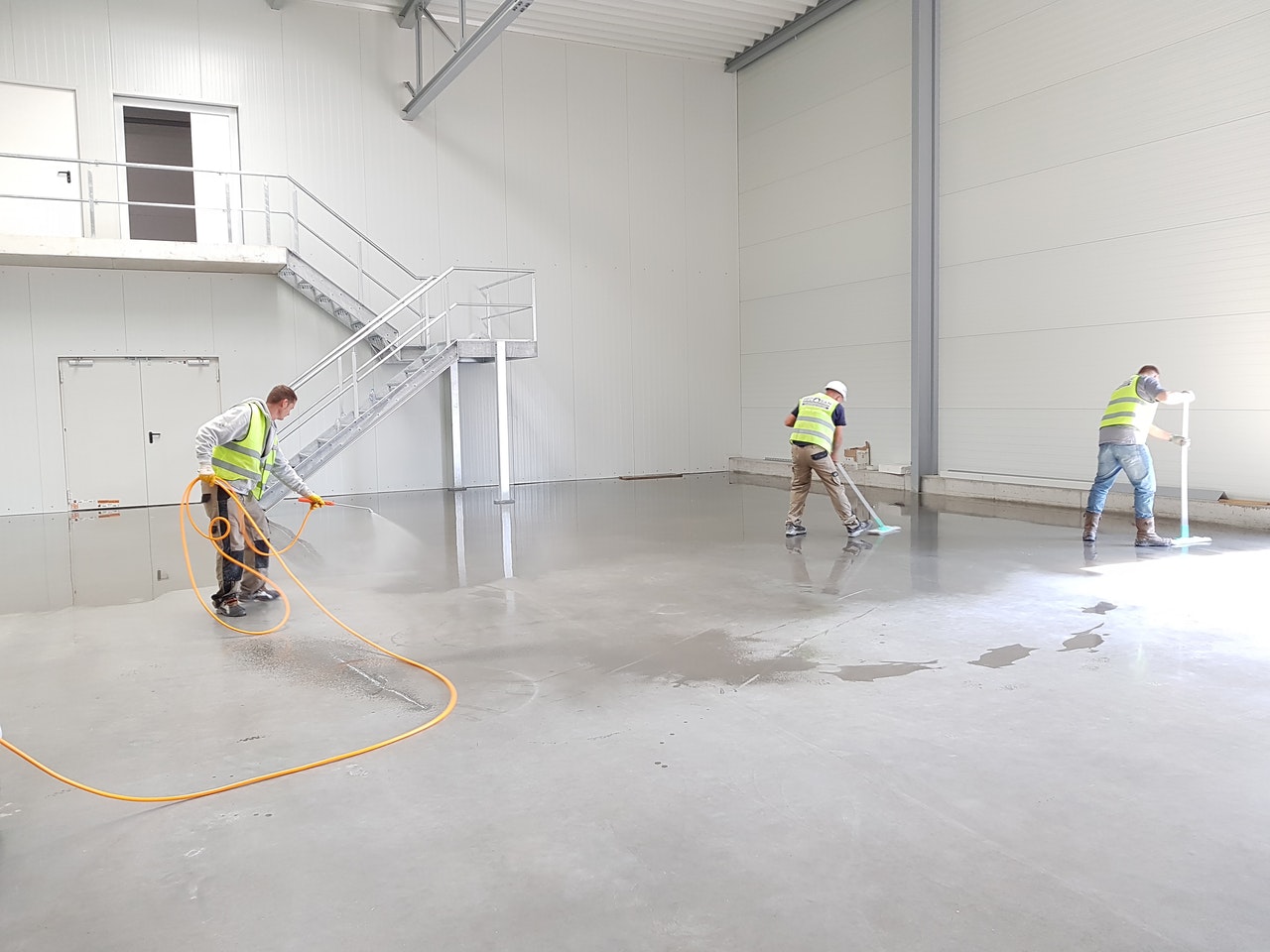 The CDC outlines what tasks and possible hazards cleaning workers can be prevalent to:
Sweeping and mopping floors
Removing trash
Cleaning surfaces
Moving furniture and lifting bulk material to clean an area
Disinfecting tasks (health care facilities)
The tasks often result in exposure to these hazards: Shift work
Heavy lifting, prolonged standing, and regular bending
Exposure to body fluids or other infectious agents
Handling cleaning agents
Look into basic workplace safety training first, like learning the Workplace Hazardous Materials Information System (WHMIS), or other types of certifications that offer general workplace safety training. This keeps your employees protected at work with the knowledge of potential hazards that could harm them.
After getting basic training, look into any mandatory training needed that is specific to cleaning, like the cleaning process for homes and businesses, how to disinfect and deep-clean areas, as well as other training.
Our company offers a variety of training programs and can help you get started. Online and in-person safety training courses are a great way to get your team certified and ready for work.
Don't Prioritize Cost Over Quality
When finding the right supplies, products, or simply paying your employees, do not settle for the most inexpensive option. Usually, finding the cheapest way to do something compromises the quality of the service you're offering to clients.
Using the right cleaning tools for what you're doing ensures you're providing high-quality work. Cleaning work is essential work and is not taken for granted. There's no need to compromise your team's work with ineffective cleaning products.
Paying your team the right wages is also a huge aspect of work that can go overlooked. When you find yourself busy and booking lots of clients, it's important to look at what your team is doing and make sure they're being paid fairly.
It could be tempting to lower your rates for clients because of other cleaning competition in the market. But this can jeopardize the quality of your work and your employee's wellbeing. Labor is the biggest expense you'll have, so stay on top of it to make sure no hidden expenses are coming your way.
Keep the Clients in Mind
The cleaning industry is largely in the realm of customer service. While you're proving a top-quality cleaning service, keeping good working relationships with your clients is also important.
As a small business, clients will remember you and your team for the service you're offering to them. Commit yourself to providing great customer service to your clients by ensuring they're satisfied with the cleaning service you've given to them.
If you can afford the extra labor and tools that may come with it, be sure to remain accessible to your client's needs. For example, somebody may have allergies or illness and ask you not to use certain products while cleaning their home.
This is why it's important to check in with the client before going to their residence or workplace. Ask them before you set up your first cleaning service if any adjustments need to be made to fit their needs.
As well, follow up with your clients after your first service to ensure they are satisfied with your work. If not, ask them what you can do to improve upon your service.
Cleaning Supplies List for Your Cleaning Business
To run a small business, having the right equipment is vital to getting things off the ground and running. Being prepared on the job gives you the tools to effectively clean any client's home or business, helps keep you safe, and a sense of professionalism from the client that you are properly equipped to get the job done.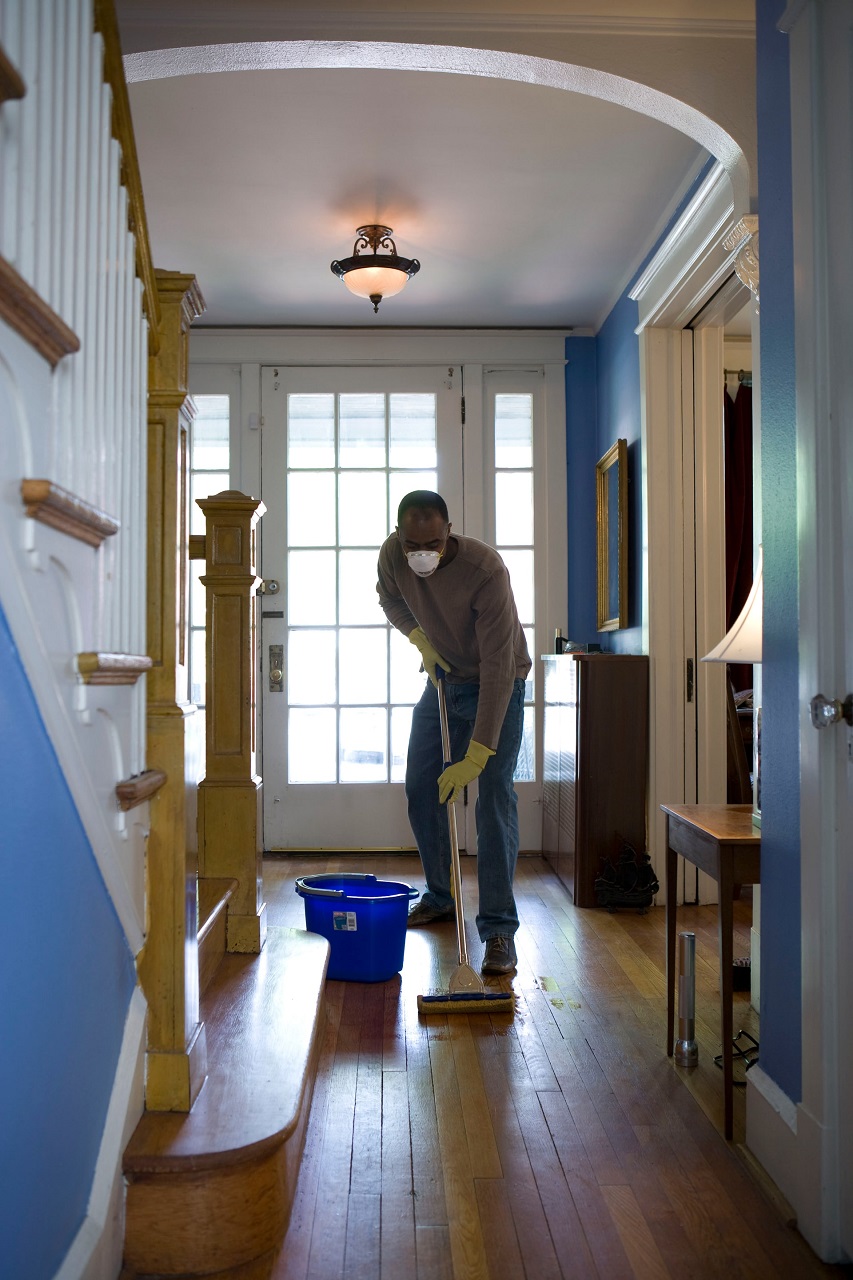 Just getting things started can be costly, and Fit Small Business explains how you can stay on a budget: "If you're starting on a budget, don't get overwhelmed with the number of cleaning supplies and brands. Remember that when first starting out, purchase items that will get the job done. Don't spend more money, or go into more debt, than necessary. Regarding your wish list cleaning items, write them down. You may want that premium vacuum cleaner now but resist the urge to acquire it. List your wish list items in your business plan. Indicate at what net income level you'll make each purchase."
If you are currently running a cleaning business, you may already have most of these in your cleaning toolkit. If you're looking for what else you may need to add to your supply list, consider items that you may run out of quickly. You and your cleaning team may be on the job and find themselves running out of certain supplies, so keep a good stock and refill on what is frequently used.
Here's a list of what you'll need on the job when cleaning residences, vacation homes, or businesses.
Tools
Rags
Microfibre cloths
Rubber gloves
Mops
Buckets
Brooms + dustpans
Dusters (short, long, or extendable)
Sponges
Toilet brushes
Grout brush
Scrub pads
Spray bottles
Squeegees
Vacuum cleaner
Carpet steam cleaner
Trolley or bin to hold supplies
Cleaning Products
Garbage bags
Window cleaner
Surface/all-purpose cleaner
Bathroom cleaner
Descaling agent
Air freshener
Dish soap
Carpet cleaner
Cleaning & Disinfecting Chemicals
For instances where your everyday cleaning tools and chemicals can only go so far, there are cleaning supplies with a higher disinfecting power. These products can help for any deep-cleaning you have to do and making sure the area you clean is completely disinfected.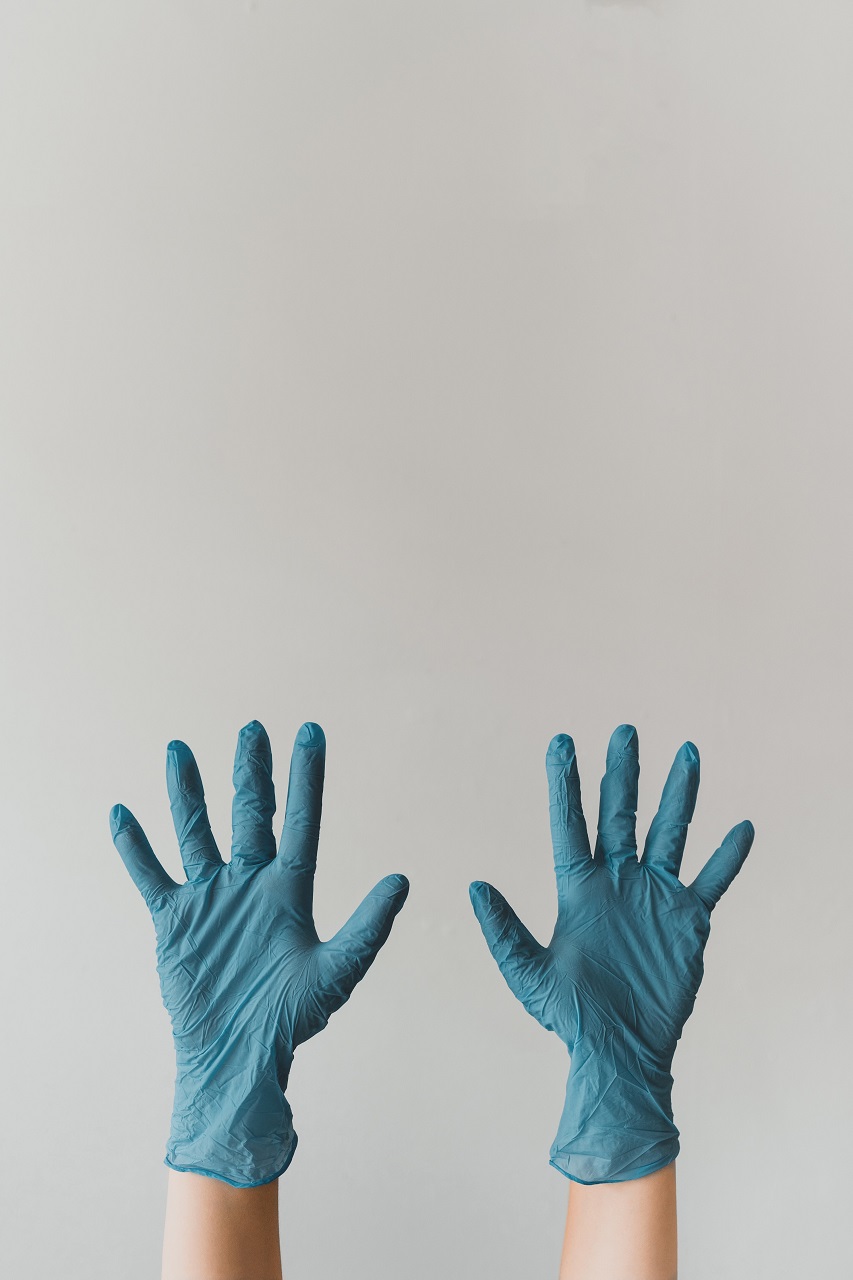 Note that disposable cleaning items, like paper towels and wipes, are best for disinfecting. This is because they are a one-time use item, and any germs and bacteria that you clean are immediately thrown away.
Here are some tools and cleaning products you'll need to disinfect surfaces properly.
Tools
Paper towels
Disposable floor wipes
Disposable cleaning wipes
Disinfectant hand soap
Hand sanitizer
Cleaning Products
Laundry disinfectant spray
All-purpose disinfectant spray
Lysol, Clorox, or Wet Wipes disinfectant wipes, or any product that kills germs
Scrubbing Bubbles bathroom cleaner
The Works toilet bowl cleaner
Dish soap
Personal Protective Equipment (PPE)
Wearing personal protective equipment (PPE) is mandatory while working in the cleaning and custodial industry. PPE can prevent serious injury and protect workers from cuts, scrapes and burns, or chemicals that can otherwise have bodily damage.
Here are some basic PPE you'll need each employee to have with them. Each person must have these items with them at all times. They should be just as accessible as their other cleaning tools.
PPE
Cleaning uniform or apron
Disposable gloves (rubber or latex)
Face masks
Face shield (optional, for added protection)
Closed-toe shoes
Disposable booties: good to avoid damage on hardwood floors, as well as for disinfecting
First aid kit
Cleaning Supplies for Workplace Spaces
House Cleaning Supplies List
While our cleaning list is comprehensive, there may be other aspects of cleaning homes that haven't been covered in the basics. Cleaning surfaces unique to homes, like hardwood floors, stainless steel, and others, require certain tools.
This is not an exhaustive list, so keep in mind what you think you'll need based on the type of homes and residences you're cleaning.
Wood cleaner
Oven cleaner
Wood polish
Steel wool
Magic eraser
Bathroom cleaner
Grout brush
Toothbrush or other small brush: this is an easy and effective way to scrub grout or hard to reach places in the kitchen or bathroom
Tools for Personal Work Safety
Cleaning and custodial services are essential forms of work, and it's important to take care of your body from workplace hazards. Some of these can happen easily, like a slip, fall, or cut. Having a first aid kit accessible to you can help in a pinch if any workplace injuries happen.
However, other long-term hazards can occur, like musculoskeletal disorders, back pain, joint pain, and respiratory illnesses or diseases. These are preventable if you take the proper precautions at work. Let's go through some simple supplies you can have for personal work safety.
Cleaning Work Safety Supplies List
Knee pads: working on your knees on hard flooring can take its toll on your knees. To prevent knee injuries, wear pads or bring a soft portable knee pad
Face masks: if you're working with certain cleaning products that can potentially cause respiratory issues, consider wearing a mask
Face shield: in instances where you are disinfecting or spraying a strong aerosol
Back brace: this can be worn during cleaning if you have consistent problems with back pain and want to prevent injury. Check with your healthcare professional for more details
Hairnet or head covering: Wearing a hat or a hairnet can save your hair from getting tangled in any machines
Cleaning Business Office Supplies
Supplies to run your business are a must. With any small business comes the aspect of administrative office work. There's client information that may need to be stored, business licenses, workplace tutorials and manuals that you need to keep on hand in the workplace, among other things.
Each aspect of your business should have its own system and filing. It may not seem like it, but the cleaning industry can involve a lot of paperwork. Are there training manuals you should keep in the office? What client information can be stored in your contact system? Do you have access to a computer with a stable internet connection, and a phone your clients can reach you?
Whether you're running your cleaning business from your home office or in an office space, make sure you have the following office supplies.
Cleaning Business Office Supplies
Computer with an internet connection
Printer
Notepads + pens
Accessible wifi
Work phone + work email
Business cards
Website
File folders and filing cabinets
Online cloud storage (like OneDrive, Google Drive, DropBox, etc.)
Eco-Friendly Cleaning Options
Focusing your business on using eco-friendly options can help the environment and potentially attract new clients. As consumers make green choices, your stance as a company can help make a positive impact by choosing eco-friendly products and cleaning alternatives.
If you are planning on offering environmentally-friendly services to your clients, get the proper certifications in place and choose products in your supply list that are certified eco-friendly. You can then offer that service to your clients through your marketing.
If you're in the process of transitioning to eco-friendly options, tell your clients that you now are offering that new service. If they are interested, then on the next cleaning service you provide them, you will be able to offer that service.
Here are just a few suggestions for making the switch to providing eco-friendly cleaning service:
Use a vapor cleaner/steam cleaner to sanitize rooms and surfaces
Replace your disposable wipes with reusable rags, cloths, and towels
Clean with hydrogen peroxide (a non-toxic chemical but keep safety precautions in mind)
Any certified eco-friendly products that kill 99% of bacteria
Make your own cleaning solutions: this may be more difficult and time-consuming, but can be worth it. Check out reliable sources online for how to make your own household cleaner and bathroom cleaner