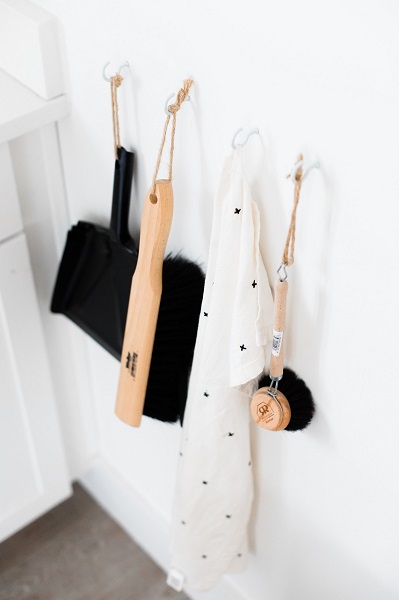 For most people, their homes are like their sanctuary - highly precious and often very private. The fact that someone is choosing to hire a cleaning company to help keep their home clean means that they are looking for a cleaning business that is not only trustworthy but also thorough and very professional.
One of the most common ways through which they can achieve the level of dedication by the cleaning company is by paying close attention to the very first interaction.
Yes, the company's online reputation and referrals matter, but once the client has gone through that stage and decided to meet a company representative in person, it is how this representative presents themselves as well as the company that matters. And this often comes down to the kind of questions the representative asks.
Here are some questions to ask as a house cleaner when cleaning someone's house:
1. Why Are They Looking for a New Cleaning Company?
Start by asking if this is the first time they have ever considered using a cleaning company. If so, then it would be beneficial to know the reasons why they decided it was time to find a cleaning service.
If they have already used cleaning companies in the past, asking why they are looking to change companies now could give you practical and useful insight into what they expect and how to keep their business. Their answers to this question will help you determine:
What made them fire the previous cleaning companies (pitfalls to avoid)
Their overall expectations from a cleaning company
What it takes to deal with and keep them satisfied
This is a way to gauge their expectations and devise ways to surpass those expectations as cleaning professionals.
2. What is Their Cleaning Budget?
This is an important question to ask every client. While most people will look to get as much of bargain as they can get by low-balling their budget, the truth is that most customers who truly value cleanliness are willing to listen to reasons why they should pay your asking price.
However, finding out what the client's initial cleaning budget is will give you an idea of how you can package and justify your offer. You can present your cleaning checklist so the client can see what they can get with their particular budget.
The idea is to try and accommodate your clients' needs as much as possible. Someone who has a $200 cleaning budget isn't suddenly going to be willing to pay a $2,000 cleaning bill. By learning what their budget and needs are, you can come up with a tailored cleaning package that meets them somewhere near their budget range while still covering every one of their cleaning needs.
3. What Are The Cleaning Expectations of the Client?
While it is true that you are the professional here, it is also true that every client has their own expectations. Yes, you can guide them on the best cleaning practices, but that advice will have to be based on their expectations. That is why you need to ask this question:
Do they want their house cleaned every day?
Are their specific detergents or cleaning agents that they would rather not have used in their house?
What time of day is best for cleaning their house?
How many cleaners are they comfortable letting into their house?
How many times a week would they like to have their house cleaned?
How often should the house be deep cleaned?
These are all questions that will give you great insight into what the client expects from you. It will also give you a good idea of what kind of cleaning package and cost to pitch them.
4. Do They Have Any Pets?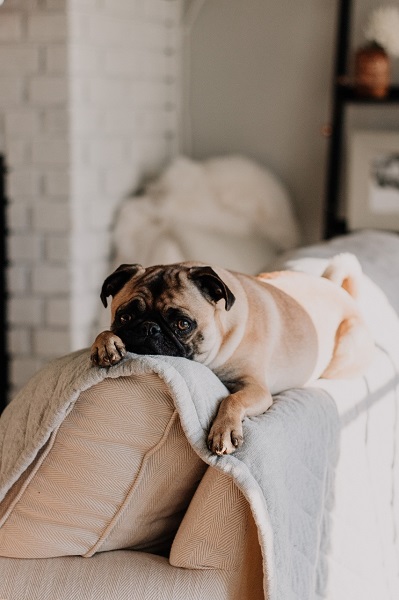 Pets generally add to the cleaning time as well as parameters. A house with pets or children needs more care and often requires deeper cleaning, and that will affect how much time and what kind of cleaning products are needed. In turn, that will affect the overall budget and even the level of expertise needed to clean the house effectively. This is the kind of detail that needs attention and highlighting from the word go.
5. Does the Client Know the Size of the Cleanable Area in Square Feet?
There is a very good chance that the client will know the size of their entire house in square feet, but there is a very good chance that they won't know just how much of that area is cleanable. The size of the cleanable area takes into account the various aspects that will affect the amount of time as well as labor costs to clean the house properly. This includes:
How much of the floor is carpeted since carpet cleaning needs more care and different types of detergents?
How much of the floor is hardwood or other type of material?
How much clutter is there (consider the furniture)?
This will essentially give you a good idea of just how much work this cleaning project will entail and what kind of specialty it will need to be completed successfully.
Additional Pertinent Questions:
Once you are done with the questions that appertain to the actual cleaning job, you need to take time to ask other pertinent questions that will help the onboarding process go smoothly. These questions often vary from client to client, but for the most part, they include:
Whether or not they have an alarm system and if they do, are they willing to share that information with you, or will they have to let you in and out for cleaning purposes?
How do they manage their trash? Do they recycle? Do they have it picked up? Is that part of what they will require you to handle?
If they live in an apartment complex, are there specific hours that cleaning companies can operate, or do they decide that as a tenant?
What payment method would they prefer to use?
Finally, if you are bold enough, you can ask what they consider a deal-breaker. What is that they will not accept from their cleaning company? These are questions that will help you determine the best course of action to take with that specific client. They make it easier to come up with a tailor-made cleaning package for their specific needs.