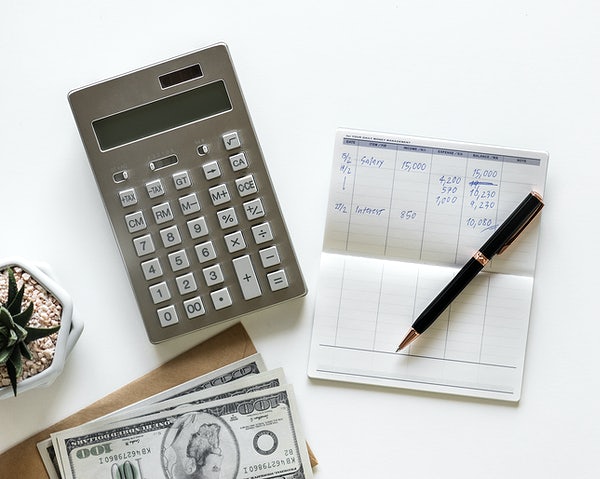 House cleaning has a national average cost of $25 to $50 per cleaner per house. The actual total price will depend on where you live, the type of cleaning, and the size of the home. For example, on average, a 2,000 square-foot, three-bedroom home will typically cost $150 to $250 to clean while an apartment with one-bedroom tends to start at $80 to $110. Event cleanup, move-out, window cleaning, laundry, and deep cleaning will also add to the cost.
House Cleaning Cost Calculator
Cost Breakdown
Maid services and cleaning businesses typically charge based on square footage, hourly rate, and price per room. Each house cleaning job is unique, so most cleaning professionals will give an estimated final cleaning rate after they've gone and done a walk-through.
This makes it so a professional cleaner can give customers a general idea of their service cost based on the estimated labor and time required to clean and experience.
You could even offer average starting costs for different cleaning services and household chores based on cleaning the customer (i.e., standard cleaning, move-in/out clean, and deep cleaning).
Examples include:
A small apartment or home cleaning (1 bed, one bath) starting cost:
Medium-sized apartment or home cleaning (3 bed, 2 bath) starting cost:
Square Footage
Most cleaning businesses will charge by the number of bathrooms and bedrooms or by the hour, but some will charge you by the square footage of the home. The more square footage there is that must be cleaned, the higher the cost to clean it. Some businesses will even charge different rates per square foot based on the type of cleaning service(s) they're providing.
For example, a cleaning company could charge 10 cents per square foot for a standard cleaning service and 15 cents per square foot for a deep cleaning service. So, this means that a house with 3,000 square feet would cost $300 for standard cleaning, and a deep cleaning would cost $450.
Number of Bedrooms
How many bedrooms there are in the home will also play in part in figuring out cleaning costs. If a cleaning business bases its cleaning rates on the number of rooms, instead of square feet, the cleaning costs will be different for a three-bedroom house or a studio apartment.
How many bedrooms there is can also be an indicator of how many people live in the house and how relatively dirty or clean it is. Typically, people will want their bedding changed and the beds made, which will require extra effort and time, especially if there is more than one bedroom, which will drive up the cost.
If there are spare bedrooms that aren't used regularly, some people might negotiate with house cleaners to dust and vacuum them less frequently to save money.
Price Per Hour
Some cleaning businesses will charge by the hour but base it on how many cleaners they have worked:
As you can see from the example above, the hourly rate can change depending on how many cleaners are required for the job. Some cleaners might even charge extra per room for cleaning windows and sliding doors.
There are even some cleaning businesses that base the cost of their services on an hourly rate, which typically means that they are basing their costs on how messy your home for the scheduled cleaning period. When a cleaning business charges you by the hour, they typically do a walk-through of the home before they are hired so they can provide you with an accurate cost estimate.
The walk-through helps them see the general cleanliness, layout, and size of the home, and provide you with an estimate of what a first-time or one-time cleaning would cost and how much ongoing services would cost monthly, bi-weekly, or weekly. The hourly rate will typically stay the same, but the first-time or one-time cleaning will cost more because it takes the cleaners more time.
But if you go with ongoing cleanings, the rates will stay the same from month to month or week to week, unless you have an unusual situation or a particularly messy home one week.
House Cleaning Types
Deep cleaning: This type of cleaning gets rid of a deeper level of dirt and grime from the kitchen, living room(s), bathrooms, and bedrooms. Deep cleaning can also include windows, lamps, refrigerators, and other areas that can be hard to reach in a normal cleaning session.
Standard Cleaning: Includes tidying up, dusting, vacuuming, mopping, and sweeping.
After-Event Cleaning: A full cleanup after a party or event takes out the trash, cleans the living space, and often includes dirty dishes.
Move-In/Out Cleaning: This type of service will get your apartment or home move-in/out ready with a deep cleaning that includes cabinets, walls, and other areas that haven't been cleaned since move-in.
You might require different cleaning types depending on what's going on in the rental properties. A deep cleaning service is a great choice for after remodeling a home when there is dust everywhere or for spring cleaning.
Event cleanup can help clean the house before or after a significant event, such as a party. Move out/in cleaning can wipe the home or apartment back to a clean slate and can provide a great return on investment because then the rental property won't be in horrible shape after a tenant moves out.
The less intensive the cleaning services are, the cheaper they will be. You'll find that a standard cleaning will cost you less than if you have to hire for a deep or move in/out cleaning.
Remember that different cleaning businesses will categorize services differently, so to ensure that you're getting the right type of cleaning, you should go over the specifics of a cleaning job with the business before starting the work.
Eco-Friendly Supplies
Many cleaning businesses provide services using eco-friendly products that are easier for people and the environment. The going rate for these supplies is an additional $5 to $10 for each cleaning.
According to the Environmental Protection Agency (EPA), there are several cleaning supplies, especially professional cleaning products, that are known to contain toxic chemicals that can be harmful to the environment, children, and adults.
It's said that professional cleaning products can present health and environmental concerns because they can cause respiratory, skin, and eye irritation, and other health issues. Thus, choosing a green cleaning business is attractive, especially since you don't know if there will be young children or someone with a compromised immune system moving into the rental property. It's also much better for the cleaners who are working with the products all the time.
While you might pay more for green products, they will provide benefits that are worth the additional cost in the long run.
What Can Change the Cost of a Cleaning Service?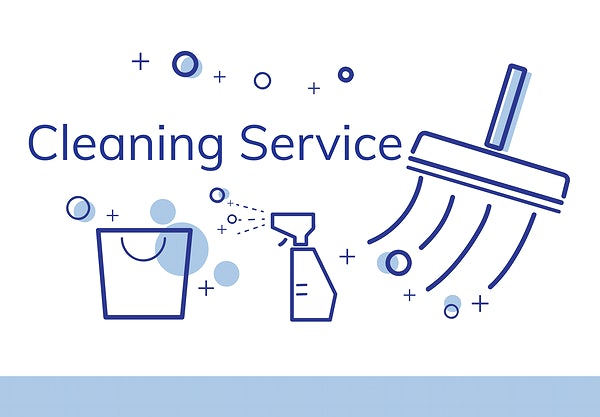 The cost of cleaning services can depend on the square footage of the home, how many rooms there are, how thorough of a cleaning is needed, how many bathrooms there are, and how often the place needs to be cleaned.

Bathrooms can increase the price of a cleaning service because they are often dirtier and require more effort to thoroughly clean than other parts of the house. The square footage of a home will always change the cost of a cleaning service, and if there's an even bigger mess to clean than usual, the service cost will increase as well.
Another thing that will change the cost of a cleaning service is where the property is located. Cities such as Manhattan and San Francisco will be more expensive than smaller cities with a lower cost of living. The high rates in big cities include the higher cost of insurance, the higher cost of running a vehicle, and higher labor rates.
Hiring a Cleaning Business vs. an Individual Cleaner
Typically, individual cleaners charge less for their services than a house cleaning business. Larger cleaning businesses have a more standardized pricing model, often perform background checks on their employees, and are more likely to be insured and bonded. It's up to you to decide if the trust and convenience of working with a cleaning business are worth the money.
Several bigger cleaning businesses have standard procedures for cleaning homes, uniforms for their staff, and company cars. If you want a written agreement with your cleaners, hiring a cleaning business is more likely to do it. Because of the formal processes and structures of a business is you're more likely to have a higher cost for the services, resulting in higher prices for customers.
Cleaning businesses might also have more convenient services, such as scheduling a cleaning through an app. Plus, many of them do both commercial and residential cleaning.
Individual cleaners don't often have a formal system, such as having a ready-made checklist of what they do per price point. But most small cleaning businesses are more than happy to work with you in a structured manner if that's what you're searching for. Even when it's not offered, you should try to get a written agreement of the cleaning services you're asking for from your cleaner.
This agreement will often include the cost of the services, the cleaning tasks that they're supposed to do at that price, the times and days they're supposed to work, and other important details.
How to Save Money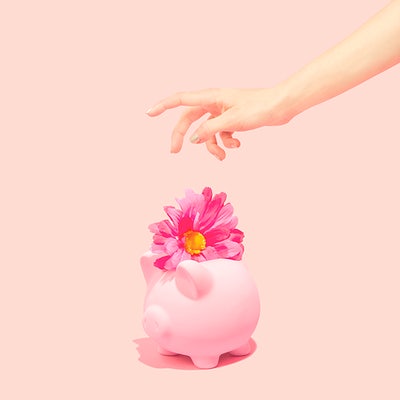 Below are some easy ways that you can save money on cleaning services:
Choose only some services. By excluding some services, such as window cleaning, dusting, and laundry, you'll be saving the cleaners time and thus saving yourself money.
Purchase supplies. You can typically save around $10 per cleaning if you provide your cleaning supplies.
Book regular cleaning services. Rates are often lower if you sign up for a once a week, or bi-weekly service instead of a once a month or once a year cleaning service.
Benefits of House Cleaning
Hiring professional help to clean rental properties can help reduce stress, control allergies, and make for a healthier home.
Cleaning rental properties can be a big chore because there are so much dirt and dust to deal with and the heavy equipment that you have to take with you, plus the time investment is huge. It's also a more significant challenge if you have mobility issues.
Another big problem with regular house cleaning is that you can't do it once and be done with it. Instead, it needs to be done again and again.
The good news is that good house cleaning businesses aren't a luxury anymore and are typically more affordable than spending the time cleaning the rental properties on your own.
Whether you're hiring a one-time service or want a recurring cleaning service, a professional cleaning can be found for all types of properties. You can hire a house cleaning business to handle private homes, multi-unit buildings, rental properties, businesses, homes for sale, rental move-in or out, party and event cleanup, and so much more.
The more you have a home cleaned, the lower the cost per cleaning is because it's easier to keep a house clean with regular cleaning than with intensive cleaning once a year.
Final Thoughts
A house cleaning cost calculator for property managers makes it easier for them to figure out how much they're typically going to spend on house cleaning per property. Knowing what to expect and how the house cleaning price is generally determined make it easier to budget for home cleanings.
Property managers can have one-time cleanings for each move-in or out or can schedule regular cleanings to reduce the cleaning service cost. There are so many options available for property managers.
Having to decide between an individual cleaning business or a larger business can be a tough choice. But it's wise for property managers to have a written agreement regardless of what type of cleaning business they go for.