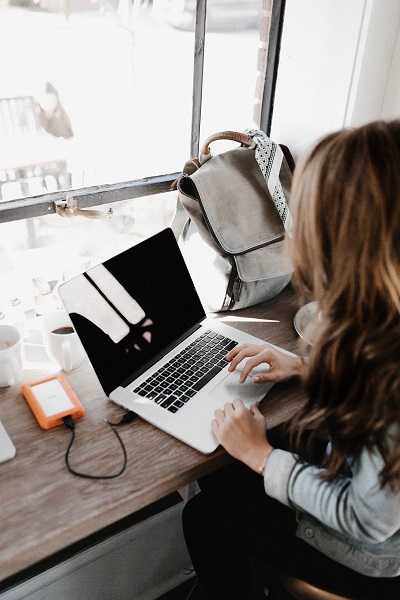 Cleaning businesses can be profitable, flexible, and rewarding. The costs to start a cleaning business are low, the demand for cleaning businesses is increasing, and the profit margins are high.
There are several cleaning businesses in Australia today makes six to seven figures, and most of them were created from nothing by someone in the same position that you're in today.
You'll find that this article is a starting a cleaning business checklist that you can use to start up your cleaning business in no time.
Starting a Cleaning Business Checklist
Before starting a cleaning business checklist, you should consider these questions to help you decide on what your cleaning business will be:
What licensing/training requirements will you need (or recommendations)?
How much professional-grade cleaning products/equipment you need, and how much will it cost?
What demand is there for the service?
What service interests you the most?
What is the lifetime value of a customer?
By answering these questions, you'll have a better idea of what kind of cleaning business you should start and what you need to do to prepare the business.
What Kind of Cleaning Business Should You Start?
When you first start your cleaning business, you should start with only a couple of core services because you can always add more when your business grows. By only have a couple of services at the beginning, you'll keep things simple, and the starting costs won't be as high, plus it gives you time to develop your processes and systems.
As you grow your business, you can add complementary and additional services quickly and easily. Resist that temptation to do everything for everyone; remember that generalists can't charge as much as specialists.
For most people, providing domestic cleaning services is the best place to start. This is because the starting costs are low, and the demand is steadily increasing every year because more and more people are looking to 'outsource' their home cleaning.
All that you need to get started are professional cleaning supplies and public liability insurance. Because the startup costs are low, there is more competition. If you want to offer niche services, you need to be willing to invest more money to buy equipment and to gain the necessary qualifications and skills.
Business Certifications
You must set up your business properly from the beginning. This means thinking about your business certifications.
If you're looking for you and your staff to get certified, look into using Cleaning Certification. They make it easy to take courses, such as Annual Training on Disinfection and PPE for Vacation Rental Housekeepers and Annual Training on Disinfecting and PPE for Non-Housekeeping Staff. All of their courses are made to help you succeed in making your cleaning business a great venture and aren't badly priced!
When starting your cleaning business checklist, you must remember that there will be other registration, taxes, insurance, and more that you need to get sorted before you can start your business. It would be best if you talked to a solicitor or accountant to obtain legal and tax advice before making any decisions about your business.
The Right Cleaning Products and Cleaning Equipment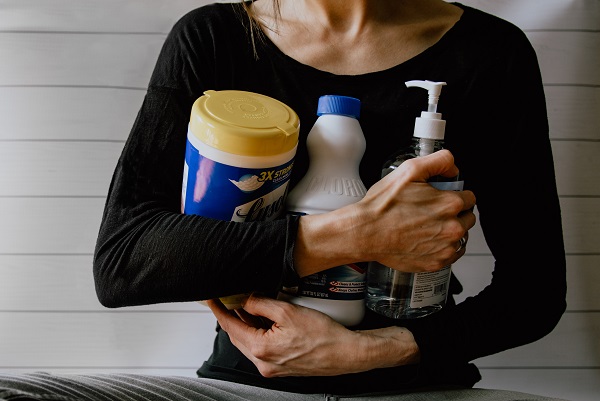 Starting a cleaning business checklist should include choosing the right equipment and cleaning products. The type of equipment that you'll need to purchase will depend on the type of cleaning business you start.
You can get started with a residential cleaning business with only a few basic supplies, and you won't have to buy anything until you have your first booking.
As a business owner, the most expensive piece of equipment that you'll have to invest in for your cleaning company is a quality vacuum cleaner. Still, you don't need to get the most expensive vacuum that has all the bells and whistles when you're first getting started.
Some other items that you'll need include a bucket and mop, paper towels, rags, broom and dustpan, brushes, cloths, dusters, and a toilet brush.
You'll also need to invest in some quality cleaning supplies for your cleaning franchise, such as window cleaner, glass cleaner, furniture polish, and all-purpose cleaner. It's highly recommended that you purchase commercial grade, environmentally friendly cleaning supplies, rather than the products that you would find at the supermarket.
Avoid buying lower grade products because they're cheaper, you'll only end up doing more work at each job to get the best results, and you run the risk of damaging your client's carpets, furniture, or house.
Employing Staff
Next on your starting, a cleaning business checklist should be finding people to work alongside you. When you start a cleaning business, the goal should be to get out of the business as quickly as possible.
Remember that when you're the only one cleaning, you have a limited income based on the number of hours you can feasibly work. If you're sick or want to take time off, you don't get paid and run the risk of losing clients.
To build a cleaning business that lets you live the lifestyle you want, you need to work on the business side.
To start this, make a process for everything that you do. These processes should be easy to follow if you were to give it to someone else to do. A detailed process can help reduce training time, costs, and creates a quality control function.
When it comes to finding other staff members, you have two options: employ staff or hire sub-contractors. You might want to start by hiring sub-contractors because they're already fully trained, have the correct cleaning equipment, and are available immediately and on an "as needed" basis. The downsides to sub-contractors are that it can be difficult to manage the quality of the work done; they aren't loyal to you and are more expensive than hiring staff.
As your cleaning service continues to grow and your work becomes stable, you can look into hiring staff. Keep in mind that you must follow a number of obligations when you hire staff members, so before you hire someone, make sure that you're doing all the necessary research to ensure that you're employing staff correctly.