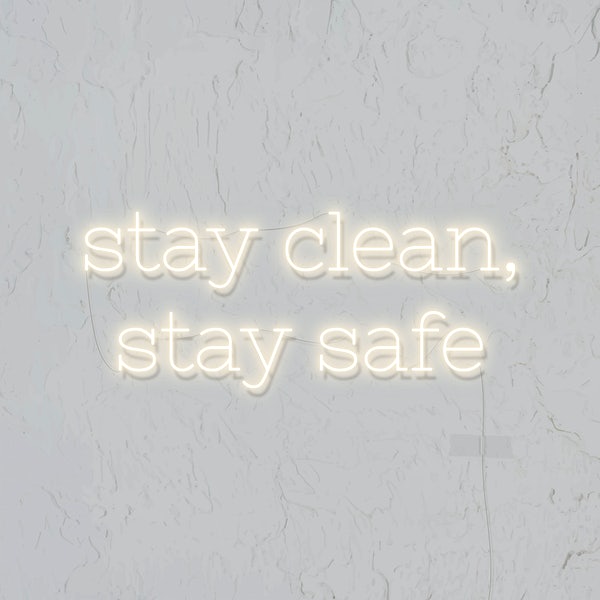 Millions of people infected, hundreds of thousands more have already lost their lives, and the virus shows no signs of stopping. Be that as it may, however, life must still go on, and after months of lockdown and other stringent measures, business owners (both big and small) have felt the pinch of the COVID-19 pandemic.
World economies have realized that the planet has to find a way to reopen to stem the economic devastation of this pandemic. Hence the new CDC cleaning guidelines.
So, what are the CDC cleaning guidelines, and how are they meant to help your business?
A Rundown of the CDC Cleaning Guidelines
As governments the world over try to cope with this scourge, many have come up with their own preventive measures and interim guidance to help keep people safe and reopen businesses.
It is safe to say, however, that the authority in matters of infectious diseases and prevention would be the CDC, and it is their cleaning guidelines that will act as a benchmark for every business across the globe as they adopt a new routine cleaning schedule.
It must be stated that the CDC cleaning guidelines for businesses and employees is quite extensive. It had to be thorough to cover all possible safety angles and ensure that the population stands the best chance of reopening without suffering subsequent waves from the virus.
You are encouraged to read through the guidelines yourself and get into the meat of it all. That being said, here is an overview of what the CDC directs all business owners and employees to do in terms of cleanliness to try and help keep the virus at bay:
Establish a Rigorous Cleanliness Routine as the New Normal
The CDC says that maintaining a clean working environment is one of the best ways to help keep people safe as they return to work. It advises companies to adopt new cleanliness policies that call for:
Frequently cleaning workspaces with soap
Disinfecting the spaces in general
These cleanliness policies are tiered:
Personal Employee Cleanliness
These guidelines apply whether the person in question works at the premises as an employee or is part of the cleaning crew hired to ensure that the building is in keeping with CDC cleanliness guidelines:
Every employee should be reminded to wash their hands before and after shift thoroughly. This includes comprehensively soaping their hands for at least 20 seconds and cleaning them under running water
Alternatively, they could use a hand sanitizer that has at least 60% alcohol in it. This should be done every time they sneeze, cough, blow their noses, or use the restroom
Use an EPA approved disinfectant to regularly clean their workspaces
Employees are encouraged to disinfect everything they touch, preferably before they touch them.
Apart from these personal cleanliness measures, there are guidelines designed to help keep the workspace or shared public space clean and safe for use.
CDC Cleanliness Guidelines for Public Spaces
According to the CDC, to effectively clean and disinfect public spaces such as workspaces, schools, businesses, and even homes, you need to:
Develop a comprehensive plan
Implement the plan
Maintain and revise the plan as necessary
The general framework for how this works is quite familiar to most people, but it still needs to be reiterated:
Implement a rigorous cleaning routine
This routine should include the use of soap and water as this will decrease how much of the COVID-19 virus remains on surfaces. While it is true that the virus naturally dies when exposed to surfaces within a matter of hours or days depending on the surface, cleaning these surfaces with soap and water ensures that the virus doesn't linger, thus keeping employees and customers safe.
Wiping down all surfaces using EPA approved disinfectants
After thoroughly cleaning all the surfaces, you should take the time to follow that up with a thorough session of disinfecting them as well using EPA approved disinfectants. Special attention should be given to high-traffic areas such as doorknobs, light switches, faucets and sinks, table surfaces, chairs, and toilet seats.
If, for whatever reason, you can't get your hands on EPA approved disinfectants (they tend to be in high demand now), you can make do with alternative disinfectants. You can make your own by mixing 1/3 cup of bleach solution with 1 gallon of water. You could also use 70% alcohol solutions instead of water.
Wear protective gear
As a cleaner, you need to protect yourself at all times, especially when cleaning spaces that could be contaminated with the virus. The simple rule of thumb to operate by is to assume that every surface you clean could be contaminated with the virus, and as such, you should take all precautionary measures not to get infected.
Wear disposable gloves whenever cleaning and mixing any toxic chemicals, wear a protective overall and shoes. You can also include protective eyewear to be safe. Remember that all this gear must be handled with care after the cleaning sessions.
Try not to overuse your stockpile of disinfectants, as this will create a shortage. One way to save on this is to only use soap and water for public areas that have been unoccupied for about seven days. This is mostly because there are no indications that the virus can survive on surfaces for this long.
How Do These Cleaning Guidelines Help Your Business?
For starters, most local governments are now giving directives that every business must follow if they are to reopen. For you to be granted this reopening status, then you have to adhere to CDC cleaning guidelines and CDC guidance. As such, these guidelines will quite literally help you get back to business despite the novel coronavirus.
Other than that, they can help you keep your employees and customers safe and help you reduce the chances of spreading the virus and causing further business closure.
While these guidelines might be a little strict, the world indeed needs to live in this kind of environment if we are going to beat this virus. These guidelines are even more important to cleaning professionals who need to stay safe as they risk their health every day to maintain cleanliness within various business premises.