Owning a vacation rental in a good location and marketing the property are significant steps towards ensuring your Airbnb business thrives. The other crucial operational aspect is ensuring that your property is clean and in good condition so that guests can enjoy their stay. As a result, you get 5-star reviews on cleanliness for your Airbnb vacation rental, attracting more guests.
When it comes to cleaning, you can either do the cleaning yourself or hire a cleaning company to do it for you. While cleaning yourself may save you on the cost of hiring a professional cleaning company, it might take up a lot of time. Besides, the do-it-yourself option may not work if you live far away from your vacation rental property.
Due to the ongoing Covid-19 pandemic, CDC updated cleaning protocols may require advanced equipment and cleaning tools. As an individual, this equipment may be costly to buy, but they are cost-effective for cleaning companies due to economies of scale. Besides, Airbnb now indicates listings that adhere to the CDC and WHO recommended cleaning procedures.
As an Airbnb host, hiring an Airbnb cleaning service is undoubtedly a great option. Though it is an extra expense, it will save you time and ensure that the cleaning is done professionally. Airbnb cleaning services do a bit more than what a traditional residential cleaning services. An Airbnb cleaner can change linens, restock toiletries, and identify and notify the property owner of any damages that need repairs. They oversee the entire cleanliness of your property without you needing to be there. The only prerequisite is to ensure that you hire a reputable Airbnb cleaning company.
This article covers tips and standard guidelines for hiring a reputable Airbnb cleaning service.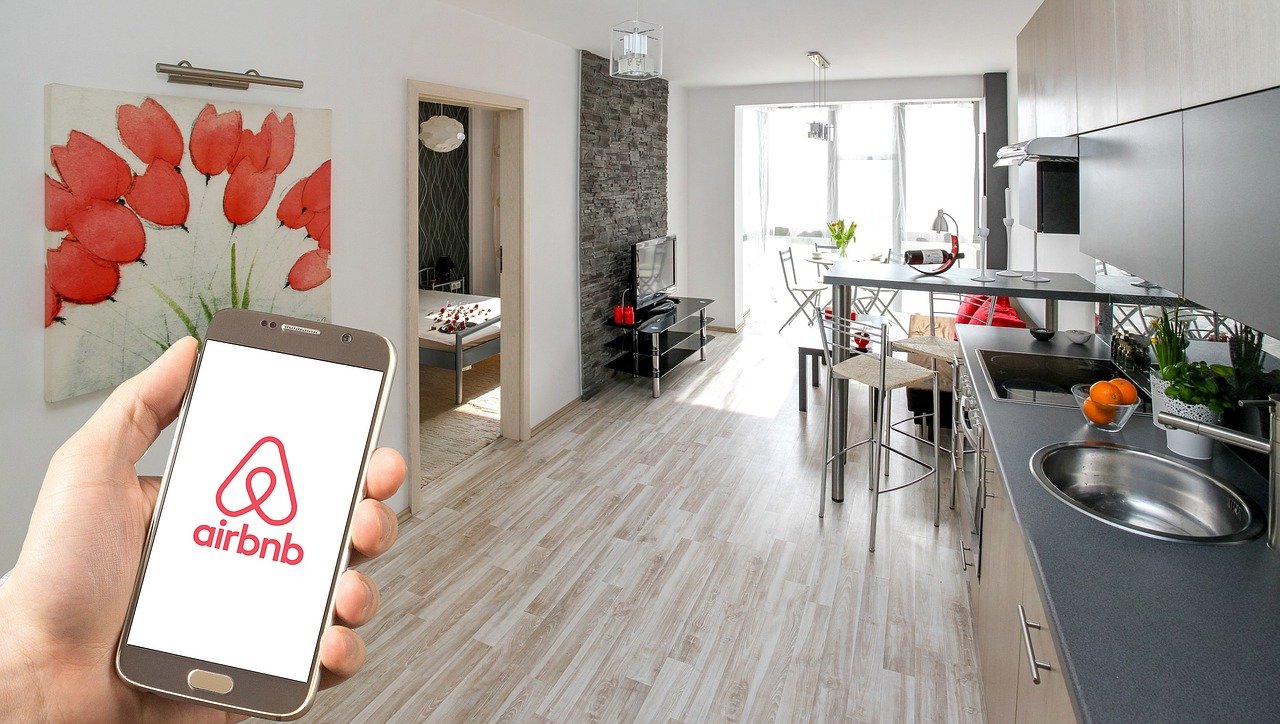 Where to Find an Airbnb Cleaning Service:
There are different ways to find Airbnb cleaning service near the location of your vacation rental property, including:
Google search for "Airbnb cleaning service + location of your vacation rental."
Asking for referrals from other vacation rental property owners.
Cleaning service apps. Some top cleaning service apps to find professional cleaning services include GuestPrep, TurnoverBnb, Properly, Handy, MaidThis, Airtasker, Doinn, and Airhosta, among others.
Aside from connecting you with prospective Airbnb cleaning service providers, these apps offer you hands-free management of your rental property. You can integrate your Airbnb listing, and the app will automate the cleaning schedule based on the available bookings on your listings and available time between guest check-in and check-out.
The apps also support communication between cleaners and property owners. The cleaners can update the property owner or manager about cleaning status, any damages that need to be repaired, and turnover issues.
How Much Do Airbnb Cleaning Services Cost?
The cost of Airbnb cleaning services varies depending on the size and type of your property, your location, frequency of cleaning, as well as the scope of cleaning work to be done. Identify various Airbnb cleaning service companies in your area and request quotes to determine the range.
Consider that your Airbnb cleaning services' cost will directly affect the Airbnb cleaning fee you set for your listing. Therefore, compare the Airbnb cleaning fees charged by similar properties in your location to determine how much you should be paying for cleaning services. You want to go with the Airbnb cleaning service whose rate fits well with your Airbnb cleaning fee.
Factors to Consider When Hiring Airbnb Cleaning Service:
Location. Ensure that the Airbnb cleaning service provider you hire is located near the location of your rental vacation property. This ensures that the cleaners can easily and quickly get to the property even in a short turnover time. It also cuts down on transport costs that could otherwise increase the overall cost of hiring the Airbnb cleaning service.
Size and type of property. This will determine the scope of cleaning work to be done, hence the costs. For instance, it costs more to hire Airbnb cleaning service for a big property than for a smaller property.
Frequency of cleaning. Most Airbnb vacation rentals require deep cleaning weekly during the low season. However, in high season, a deep cleaning may be necessary between guest turnovers. The higher the frequency of cleaning, the higher the cost incurred in cleaning.
Costs. As mentioned earlier, research the Airbnb cleaning fees charged by similar properties in your area and use those to set a reasonable budget for your cleaning service.
The reputation of the cleaning service. This is a non-negotiable factor to consider. First of all, you need to establish that the prospective Airbnb cleaning service has a good reputation for delivering high-quality services. Secondly, ensure that the company's cleaners have a reputation for being trustworthy. The last thing you want is cleaners stealing or damaging your property and amenities or, worse, guests arriving to find the property dirty and unkempt.
How to Determine an Airbnb Cleaning Service Is Reputable:
Visit the prospective Airbnb cleaning service website. Check the list of services they offer and their prices. Check what the company is about and whether there are any certificates and badges from reputable accreditation bodies.
Check reviews. Customers leave companies' unbiased reviews on various review websites. Visit review sites such as better Business Bureau, PissedConsumer, Consumer Affairs, Trust Pilot, Yelp, and Angie's List to find out what the cleaning company's previous customers have to say. Check the overall company's rating and read through both good and bad reviews. Keep off companies that have way more negative reviews than positive reviews.
Ask for references. If the company has good reviews, contact them, and request their references and record of work. Contact the references to ascertain that the company delivers high-quality services.
Find out if the company is accredited and licensed. You can check the company's website for any badges or certificates of accreditation. Otherwise, during the phone interview, request them to send you proof of licensing or certification. Also, find out whether the cleaners are certified and adequately trained to clean vacation rental properties.
Beware of scammers. Unfortunately, some fraudulent Airbnb cleaning services endeavor to get you to make a payment and disappear. In other cases, the scammers pose like a reputable cleaning service and disappear once you make payment.
Some red flags to watch out for include:
Very low prices in comparison to what other service providers charge
Being pressured to make a deposit urgently
Being asked to make cash payment only
Poor customer reviews about the company
Vague communication
No license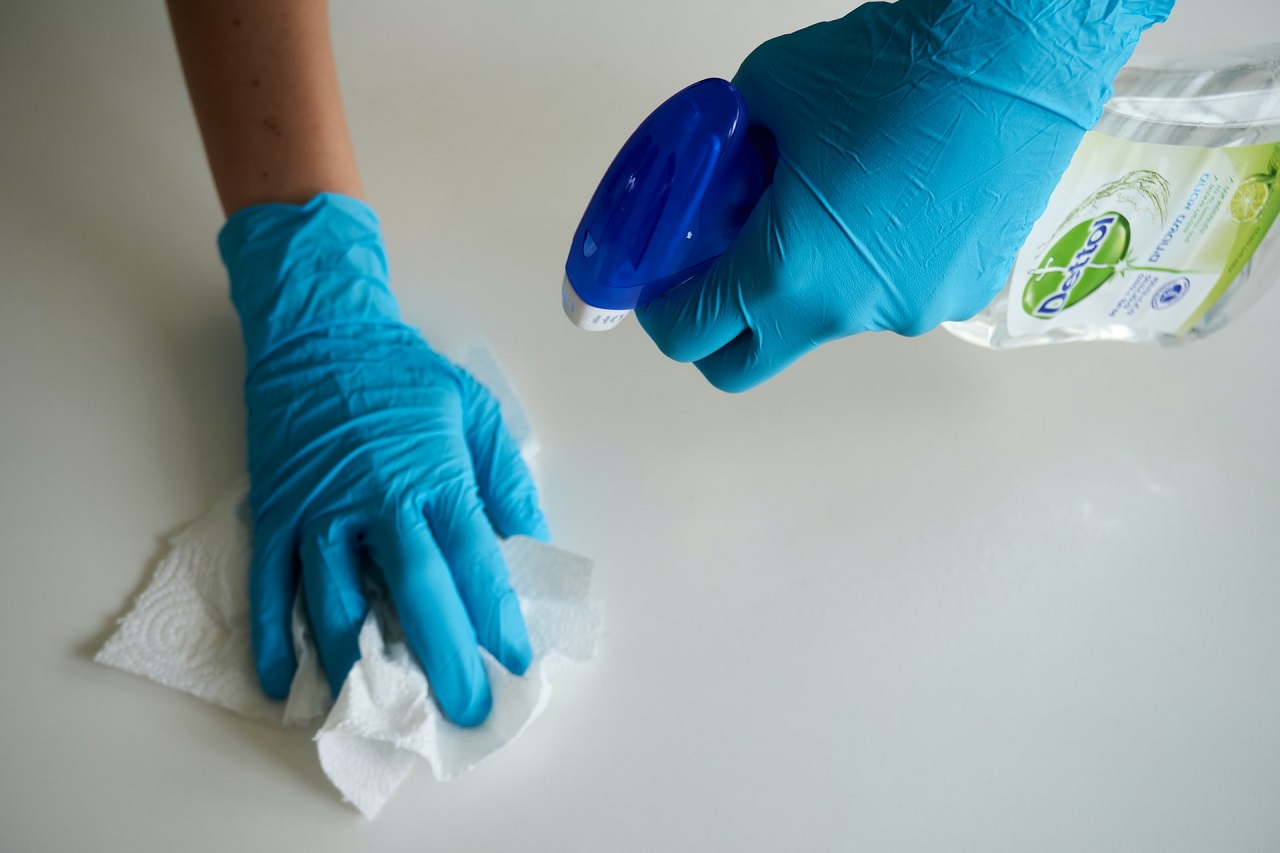 Ask questions. Ask questions about the business and its operations. Ask about the structure of the company, its procedures, and policies. Seek clarifications about any aspects of the company that you are not clear to you.
Below are some questions to ask prospective Airbnb cleaning service providers:
Do you specialize in Airbnb vacation rentals?
How many people are in your cleaning team?
What is the scope of service you offer for Airbnb cleaning?
Can you provide additional cleaning and housekeeping services on request? If so, which ones?
How often do you clean a property?
How often do you provide the property owner with updates?
Are you licensed?
How long have you been offering Airbnb cleaning services?
How do you handle disputes with your clients?
Do you offer deep cleaning services?
What happens if there are cleaning-related complaints from guests staying on the property?
Is your quoted price for Airbnb cleaning service all-inclusive? Are there other extra charges?
Pay attention to how the company's representative responds to your questions. Are they articulate or vague? Do you find them professional? If not, then pass on the particular service provider.
Step by Step Procedure for Finding and Hiring Airbnb Cleaning Service
Identify prospective Airbnb cleaning service providers in your vacation rental location
Check the reputation of prospective service providers
Conduct phone interviews with prospective service providers
If need be, meet the selected service providers for an in-person interview
Request for references from your selected Airbnb cleaning service providers
Request for quotes from the top Airbnb cleaning service providers
Choose a service provider to work with
Request for a contract
Review the contract and ask any questions you might have
Sign the contract. Send a copy back to the service provider and keep a copy of the contract for yourself
Hiring an Airbnb cleaning service will ensure that your vacation rental is in tip-top condition for guests to enjoy their stay. As a result, you are more likely to get good reviews on your property and, consequently, more bookings. Therefore, be thorough in your prospecting and hiring process.
Do the due diligence to ensure that the Airbnb cleaning service provider you hire is reputable and charges within the market rates. Hiring a cleaning service provider does not have to eat into your profit; you can charge the cost on the guests through the Airbnb cleaning fee. A reputable Airbnb cleaning service will give your guests a positive Airbnb experience and give you peace of mind running a profitable vacation rental business.