How to tell if you are sick.
Stay home when you are sick.
Get tested for COVID-19 if you are sick. Contact your local hospital or health department for testing locations and how to get tested.
Prevent coworkers, guests and homeowners from getting sick.
Fever is defined as 100.4 degrees or higher.
Common Flu Signs & Symptoms Include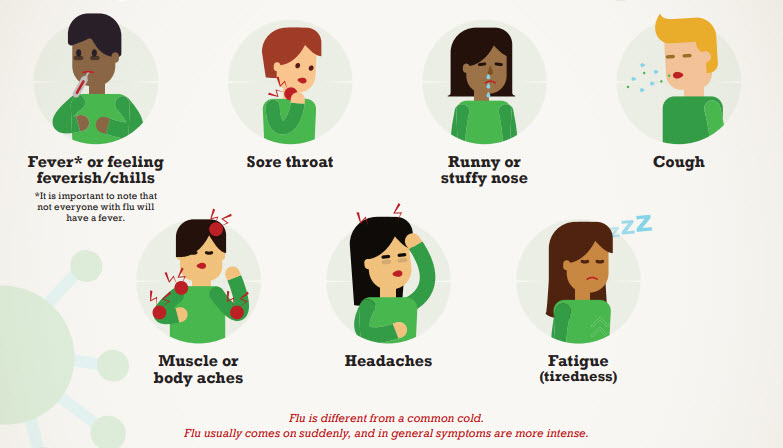 COVID-19 has 2 additional symptoms
Shortness of breath or difficulty breathing
New loss of taste or smell
Complete and Continue