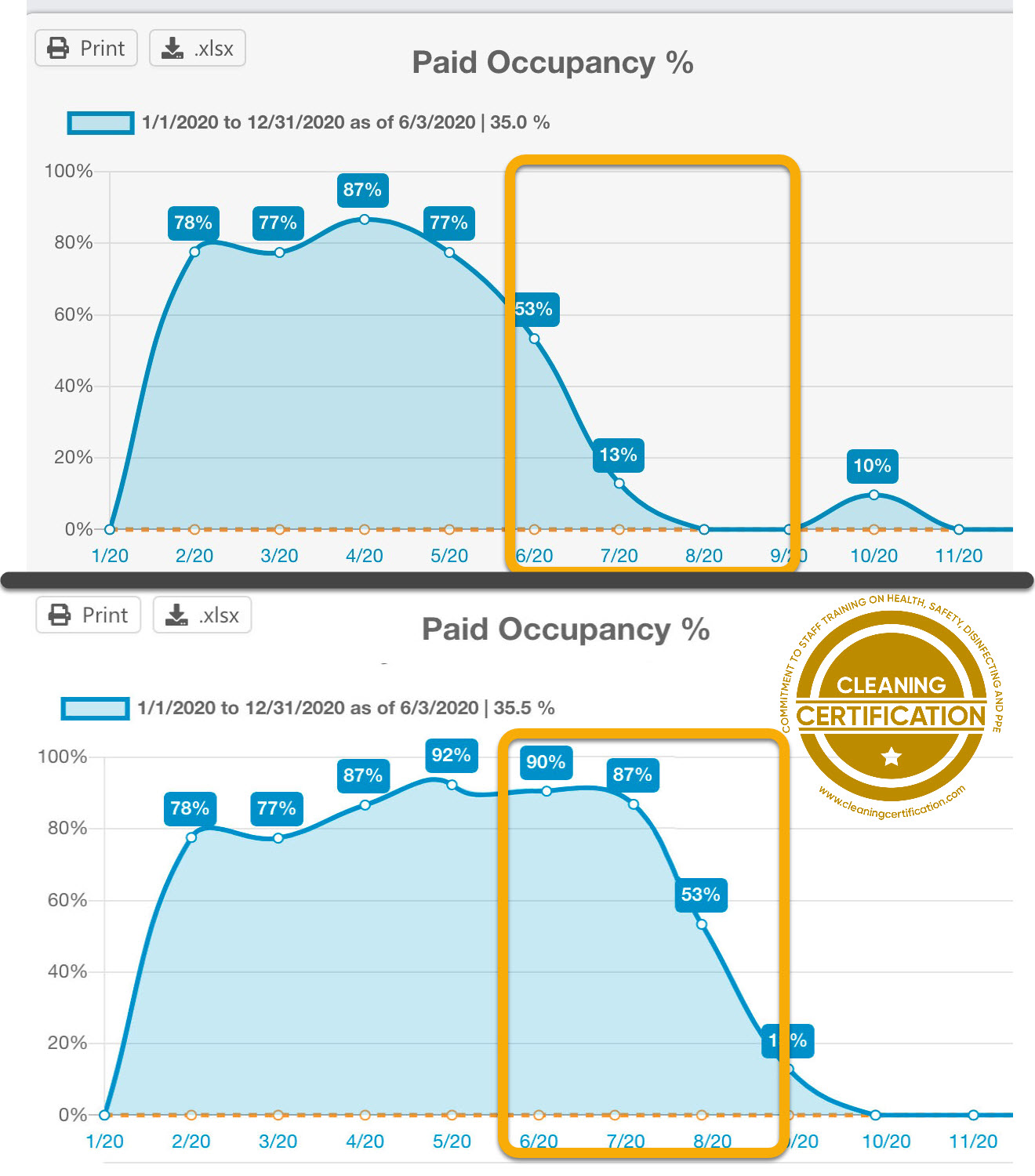 Case Study - Luxury Beachfront Rentals
Over 30% Increase in Occupancy
Property manager with two very similar luxury beachfront rentals a mile apart. Both typically book at the same occupancy rates throughout the year.

On May 15, June occupancy for both was at 48%.
All housekeepers and other staff took the 30 minute certification course, and the badge was rewarded on May 20.
On May 20, the badge was placed on only one of the properties by layering it onto the AirBnB primary listing image.

June 3 Result (13 days):
53% June Occupancy without the Badge
90% June Occupancy with Badge